Out Of Stock
Cure Herbal Aloe Vera Ras (Sugar Free)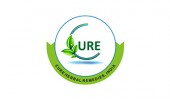 With Tulsi & Honey..
Description
Beneficial In: Arthritis (Rh. & Osteo), Gout, Back-ache, Joints pain, Spondylitis Sciatica, Acne, Hair falling, Skin problems, Eye disorders, Neuralgia, Constipation, Acidity, Stomach disorders, Dark Eye Circle, Cholesterol, Liver, Kidney disorders, General weakness.
Ingrediants
Aloe Vera (Aloe barbedensis), Tulsi (Ocimumsantum), Honey (Honey).
Dosage
20-40 ml
Direction
with 1-2 cup of water twice in a day.
Product Type
Syrup