In Stock
Cure Herbal Derma Cure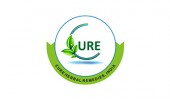 For Blood Purifier & Skin Disease..
Special price:


₹ 105.00

Old price:


₹ 130.00
Description
Useful in pimples, acne vulgaris, boils, blotches, blemishes, eczema, allergies, leucoderma and wheals.Improves blood circulation, nourishes the skin.It tones the body and gives a healthy look to skin.Improves complexion and helps you to stay slim and smart.
Ingrediants
Shahtra (Fumaria Parviflora), Burada sandal safaid (Santalum album), Burada sandal Surkh (Pterocarpus santalinus), Barge Sana (Cassia angustifolia vahi), Neel Kanthi (Gentina Kurro royal), Barham Dandi (Tricolepis angustifolia), Burada Sisham (Dalbargia sisscoo), Gule Mundi (Sphaeranthus indicus), Sarfooka (Tephrosia purpurea), Nagand Babri (ocimum basilicum), Unnab (Zizyphus jujuba), Post Haleela Zard (Terminalia chebula), Halela Syah (Terminalia chebula), Zarnibaad (Zingiber zerunbet), Gul Surkh (Rose dumascena), kishneez (Coriandrum sativum Linn.), Barge neem (Azadirachta), Darul hald (Berberis aristata), Chiraita Talkh (swertia chiraita), Barge hina (Lawsonia inermis), Turbud (ipmoea turapathum Rbr), Gilo (Tinospora Cardifolia), Harad (Terminalia Chebula Ratz), Narkachoor (Currcuma Cassia linn),Barge Tulsi (Osimom album), Ushba (Smilex-ornata), Keekar (Careyaarborea Roxb.), Bekh Kasni (Pistacia intigerima stew), Shahad (Honey), Nabat afraid (Sugar).
Dosage
Adult: 10-20 ml, Children: 5 ml
Direction
twice a day with water.
Product Type
Syrup