In Stock
Cure Herbal Femi Cure (Sugar Free)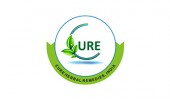 For Ladies..
Description
Irregular, Painful menses, Dysfunctional uterine bleeding, Backache, Headache, General weakness, Loss of appetite, Anaemia, Ovaritis & Ovarian cyst, Uterine fibroid, Swelling, Purifies blood & forms new blood cells for glowing skin & beauty. Useful for treatment of different uteral diseases.
Ingrediants
Asgand (withania somnifera), Mulethi (Glycyrrhiza glabra Linn), Balchhar (Nordostachys jatamansi Linn), Sat Reetha (Sapindus trifoliatus Linn), Zeera Safaid (Cuminum Cyminum Linn), Khar Khasak (Tribulus terristis Linn), Nagkesar (Mesua Ferrea), Anantmool (Hemidesmus indicus), Beejband (Sida cardifolia), Anjabar (Polijgonumbistorata Lin), Darul Hald (Berberis aristate), Gul Dhawa (Wood fordiaflori bunda salisb), Turbud Safaid (Operculum turpethum), Koot Meetha (Picororrhoea kussoa) Dhak kani (Butea frondosa linn), Arjun chhal (Terminalia occidentalis), Satawar (Asparagus racamorus wild), Sandal surkh (Santalum album), Neelofar (Nymphaea lotus), Barahmi (Hydrocotyle asicatica Linn). Tez patta (Cinnamomum tamala), Kayekan (Myrica-nagi-thumb), Bidariqand (Pueraria tuberosa), Baobarand (Embelia ribes Burm.f.), Aamla (Embilica officianalis), Harad (Terminalia Chebulla Ratz), Bahera (Terminalia belrica Roxb), Asaroon (Asarum europaeum), Mochras (Salmalia malabarica), Lodh pathani (Symplocos racemosa Roxb.), Ashok Chhal (Saraca asoca), Gokharu (Tribulus terrestris Linn.), Podhina (Menthe Spicate Linn), Sugar Desi (Sugar Desi)
Dosage
10-20 ml
Direction
to be taken morning & evening with water after meals.
Product Type
Syrup