In Stock
Cure Herbal Hayat Cure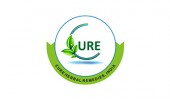 For Hepatitis, Gastritis & Swelling of Organs..
Hayat Cure Syrup
INDICATIONS:
Helpful in curing Hepatitis,
Gastritis and swelling of body organs.
Biliary disorders
Improves loss of appetite, poor digestion.
Provides relief from abdomen pain and
Nausea and Vomiting
DOSAGE:
Adults: 10-20 ml (2-4 teaspoonfuls) with water twice a day after meals.
Children: 5 ml (1 TSF),
or as directed by the physician.
Pack Size: 200ml / 500ml (Pet Bottle)
Precautions:-
SHAKE WELL BEFORE USE
STORE IN A COOL AND DRY PLACE
KEEP OUT OF REACH OF CHILDREN