In Stock
Hamdard Hamdogen Capsules
Brand:

HAMDARD

Product Code:

HKHD0092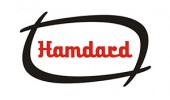 VITALITY CAPSULES FOR MEN..
Description
It is a very special combination of stimulating, healthy and effective herbs, which help in regaining lost vigour and improving sexual desire, even in healthy men. It is a very good tonic for both young and old people, and can be used for a long time without any side effects.
Dosage
2 capsules, in the morning and at bed time with milk or water.
Ingrediants
Tukhm piyaz, Nagkesar 20mg, khulanjan 25mg, Pipal Kalan 25 mg, Zanjabeel 25mg, Tukhm Konch 27.0 mg, khusia Buzkhushk 26.0mg, Kushta Mirgang 20.31, Salajeet 40.0mg, Zafran 3.0m.g, Ambar 2.5mg, Asgand Nagori 20.0 mg, Kharateen Musaffa 20.31mg, Ajwain khura-sani 25.0mg, Salab Misri 25.0mg, Behman Safaid 20.47mg, Kushta Khabsul hadeed 21.31 mg, Tukhm Gazar 25.0mg, Kuchla Mudabbar 20.31mg, Moosli Safaid 25.0mg, Aqarqarha 20.0mg, Shaqaqul Misri 20.0 mg, Starch 23.79mg.
Pack Size50 capsules (5 strips x 10 blister capsules)