In Stock
Hamdard Jawarish Ood Tursh
Brand:

HAMDARD

Product Code:

HKHD0124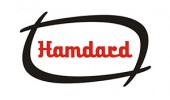 For Weakness of Stomach, Digestion & Increase Appetite..
Description
It strengthens stomach, increases appetite, digests food and useful in bilious disorders.
Dosage
6-10 gm, to be taken with water after meals.
Ingredients
Rube Seb Tursh, Rube Behi Tursh, Rube Zershak, Aabe Anar, Aabe Turanj, Aabe Leemu, Shahad, Misri, Zafran, Moti, Post Beeron Pista, Mastagi, Banslochan Safaid, Sandal Safaid, Kehruba Shamai, Tejpat, Post Zard Utraj, Badranjboya, Darchini, Dana Elaichi.
Pack size
60 gm