In Stock
Hamdard Kulzam
Brand:

HAMDARD

Product Code:

HKHD0156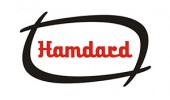 For All Pains, Wounds, Swelling & Dysentery..
Description
It is effective in all pains, wounds, swelling, diarrhoea & dysentry, burns & poisonous bites. It is helpful when viral diseases set in. It is very useful in condition of indigestion during rainy seasons.
Dosage
Detailed directions for use are available with the pack.
Ingrediants
Sat-e-Pudina, Sat-e-Ajwain, Kafoor, Roghan Baid Majnoon, Roghan Darchini, Roghan Zaitun, Roghan Laung.
Pack Size
10 ml