In Stock
Hamdard Qurs Mulayyan
Brand:

HAMDARD

Product Code:

HKHD0322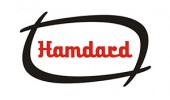 For Constipation & Eyes Problems..
Description
It clears the waste matter from the intestines and stomach in constipation. In catarrh and diseases of the eyes, ears and the noise, these pills are recommended for removing constipation.
Dosage
2 tablets, to be taken at bedtime with milk or water.
Pack size
200 tab.