Out Of Stock
Hamdard Roghan Qust
Brand:

HAMDARD

Product Code:

HKHD0355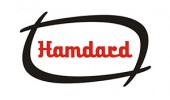 For Paralysis, Arthritis, Gout & Sciatica..
Description
it is useful in the disorders as mentioned under roghan surkh.
Dosage
to be massaged with lukewarm oil on the affected parts, followed by covering the area with warm cotton.
Ingredients
Each 10 ml contains extract of: Qust Talkh (2.34 grams), Sumbul-ut-Teeb (2.34 grams), Jund Bedastar (0.78 grams), Filfil Siyah (0.78 grams), Farfiyun (0.78 grams), Mia Saila (0.78 grams), Roghan Zaitun (10.4 grams).
Pack size
25 ml.