Out Of Stock
Himalaya Aactaril Soap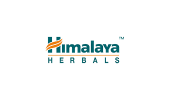 For Fungal Skin..
Aactaril Soap
Medicated cleansing soap for bacterial and fungal skin infections
Soaps play an important role in the treatment of skin infections. Aactaril is a medicated soap, designed for the effective management of common, superficial bacterial and fungal infections of the skin.
Description
A skin-friendly soap, Aactaril is ideal for everyday use. It provides relief from itching, scaling, irritation, and helps prevent repeated skin infections. Ingredients of Aactaril soap helps maintain the natural environment of the skin, and does not cause skin dryness.
Key Ingredients
Ayurveda texts and modern research back the following facts:
Karanja(Pongamia glabra)
Karanja (Pongamia glabra) Known to have antimicrobial property.
Barbari and Nimba
Barbari (Ocimum basilicum) and Nimba (Azadirachta indica), contains active constituents which are known to act against fungal infections.
Jambira(Citrus limon)
Jambira (Citrus limon) is known to have antimicrobial activity against Pseudomonas and Micrococcus species.
Ushira(Vetiveria zizanioides)
Ushira (Vetiveria zizanioides) shows promising antimicrobial action
Additional Information
Indications:
As an adjuvant in the treatment of bacterial and fungal skin infections (e.g., folliculitis, cellulitis, Tinea infections, candidal infections)
Helps prevention of recurrent skin infections when used regularly.
*The information on this page is not intended to be a substitute for professional medical advice. Do not use this information to diagnose or treat your problem without consulting your doctor.
Directions for Use
Wet the affected area, apply generously, gently work up lather using a circular motion, and rinse with water. Use twice daily.