Out Of Stock
Himalaya Althea Cream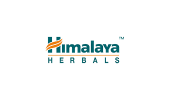 For Dry Skin..
Moisturizes dry skin for healthier, smoother appearance
Intense moisturizer for dry skin
Althea is a topical formulation recommended for the management of xerosis (abnormal dryness of the skin). Althea moisturizes and soothes dry, inflamed, and itchy skin. Ingredients of Althea replenish critical skin lipids, restore skin hydration and support the integrity of the natural skin barrier. It improves the appearance of the skin and promotes softer, healthier-looking skin. Althea is non-sticky, non-staining and free from mineral oils, parabens, fragrances, and artificial colors.
Indications: Xerosis of skin, Dryness associated with dermatitis
Key ingredients:
Kumari(Aloe vera): Kumari (Aloe vera) acts as a humectant by facilitating the transfer of moisture to the skin, and thus improves skin hydration.
Coconut(Cocos nucifera): Coconut (Cocos nucifera) inhibits the inflammatory response and helps modulate the skin's immune response.
Kokum(Garcinia indica): Kokum (Garcinia indica) has an emollient effect and fills up spaces between skin flakes, reduces transepidermal water loss and enhances epidermal barrier function, thus helping to maintain skin hydration and integrity.
Rice(Oryza sativa): Rice (Oryza sativa) The unique, naturally occurring ceramides in rice bran help replenish skin lipids, increase water content in the stratum corneum (the outermost layer of the skin), significantly reduce transepidermal water loss, and restore effective skin barrier function.
Directions for use:
Apply in liberal quantity and massage gently on cleansed face and body, at least twice daily.
Available As: Cream or Lotion
Pack Size:
Tube of 60 g.