Out Of Stock
Himalaya Confido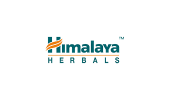 For Sexual Debility..
Confido
Key Ingredients
Ayurveda texts and modern research back the following facts:
Cowhage or Velvet Bean
Kapikachchu helps in the management of male sexual dysfunction by increasing sperm count and testosterone levels.
Small Caltrops
Gokshura functions as an aphrodisiac, which augments semen count and enhances libido. The herb is beneficial in erectile dysfunction as it strengthens the penile tissue. Protodioscin, a precursor of testosterone, found in Small Caltrops, is converted to dehydroepiandrosterone (DHEA). This improves flow-mediated vasodilatation of the penile arteries.
Additional Information
Side effects:
Confido is not known to have any side effects if taken as per the prescribed dosage.
*The information on this page is not intended to be a substitute for professional medical advice. Do not use this information to diagnose or treat your problem without consulting your doctor.
*Note: Confido was formerly known as Speman forte and available as single strength tablets.
Directions for Use
Please consult your physician to prescribe the dosage that best suits your condition.
Available as a tablet.