Out Of Stock
Himalaya Evecare forte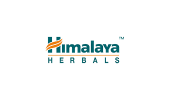 For Menstrual Problems..
Evecare forte
Key Ingredients
Ayurveda texts and modern research back the following facts:
Aloe Vera
Aloe Vera (Aloe barbadensis) known to help in maturation of follicles.
Jatamamsi
Jatamamsi (Nardostachys jatamansi) contains anti-androgenic properties.
Lodhra
Lodhra (Symplocos racemosa) inhibits androgen receptor and acts as a menstrual modulator.
Methi
Methi (Trigonella foenum-graecum) known to have Insulin sensitizing action and regularizes the menstrual cycle.
Mundi
Mundi (Sphaeranthus indicus) possess anxiolytic properties that and helps known to inhibit androgen receptor action.
Additional Information
Side effects:
Evecare forte is not known to have any side effects if taken as per the prescribed dosage.
Available as syrup
Special precautions
To be used with caution in subjects with estrogen dependent tumors.
*The information on this page is not intended to be a substitute for professional medical advice. Do not use this information to diagnose or treat your problem without consulting your doctor.
Directions for Use
Dosage:
10-20ml twice daily for 3-6 months or as directed by the physician.