Out Of Stock
Himalaya HiOra-K Sensi-Kit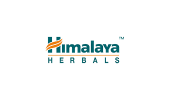 For Sensitive Teeth..
HiOra-K Sensi-Kit
Quick relief for sensitive teeth
Description
Action:
Desensitizing: Potassium helps in desensitizing dental nerves and relieves the tingling sensation and pain associated with sensitive teeth.
Dentinal tubule-occluding: The natural compounds in the products help produce a protective film on the teeth and prevent sensitive teeth.
Antimicrobial: Natural ingredients with antimicrobial properties prevent oral bacteria and help to reduce caries and gum disease.
Gum-strengthening action: Natural astringents help tighten gums and prevent them from receding. This helps gums fit closely around the teeth and prevents enamel erosion, which is the primary cause of sensitive teeth.
Mouth-freshening action: Helps maintain oral hygiene by refreshing the mouth and eliminating bad breath.
Key Ingredients
Clove
Clove (Lavanga) contains an anesthetic chemical compound called eugenol, which numbs nerves and stops pain. The essential oil of clove is also an antiseptic, which helps eliminate oral bacteria.
Potassium nitrate
Potassium nitrate (Suryakshara) inhibits pain in hypersensitive teeth through its desensitizing effect on dentinal nerves.
Spinach
Spinach (Palakya) contains natural oxalate compounds, which help in forming phytocomplexes on the teeth. This occludes dentinal tubules and blocks the transmission of pain from the surface to the tooth's nerves. These oxalate compounds produce protective films on the molars and thus, helps to prevent tooth destruction.
Additional Information
Indications:
Dentinal hypersensitivity/Sensitive Teeth.
*The information on this page is not intended to be a substitute for professional medical advice. Do not use this information to diagnose or treat your problem without consulting your doctor.
Directions for Use
HiOra-K (Toothpaste): Brush twice daily with HiOra-K Toothpaste until symptoms subside or as directed by the dentist or doctor.
HiOra-K (Mouthwash): Rinse mouth thoroughly with 15ml (3 teaspoonsful) of HiOra-K Mouthwash for 30 seconds after brushing with HiOra-K Toothpaste, and then split it out. Use twice daily.