Out Of Stock
Himalaya Litchi Shine Lip Care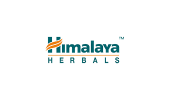 For Lip Care..
Naturally glossy, soft and younger looking lips
Care for lips
Shine with Himalaya Herbals naturally glossy Litchi Shine Lip Care. Our luxurious lip balm moisturizes your lips to keep them soft and supple.
The moisture-retention formula makes your lips naturally glossy while the antioxidants and actives care for your lips by protecting them from environmental damage.Enriched with 100% natural color, Vitamin E and antioxidants, Litchi Shine Lip Care is free from preservatives, petroleum jelly, mineral oil and silicone.
Key ingredients:
Castor Oil: Castor Oil has soothing emollient properties that make lips soft and supple.
Litchi: Litchi, one of the important herbs known for its excellent skin care benefits. It is reported to be rich in polyphenols that help protect lips.
Directions for use:
Apply Litchi Shine Lip Care evenly and liberally on your lips, as often as needed.
Pack Size:
4.5g
Additional Information
no-animal-testing
We also recommend: