In Stock
Hamdard Anoshdaru Sada 125 GM
Brand:

HAMDARD

Product Code:

HTHD0002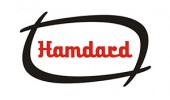 For Strengthens the functioning of stomach, improves appetite, digestion..
Special price:


₹ 77.00

Old price:


₹ 85.00
Description
Hamdard Anoshdaru Sada is a Persian word, which means "Dawa e Hazim"( Digestive). It is an Indian origin drug formulation. In Arabs fisrt kindi introduced it. It is also called Majun Panjnosh/Fanjnosh due to its five ingredients.There are several prescription for this formulation in Qarabadeen. Here the formula from Qarabadeen Shafai.

Ingredients
Amla, Gule Surkh, Saad, Asaroon, Mastagi, Qaranfal, Sumbulteeb, Bisbasa, Dan Halel Kalan, Dana Halel khurd, Jaifal, Khurfa, Zafran, Zarnab, Amla Muqashasher, Qand Safed.


Dosage
To be given 5 to 7 grams twice a day after two principal meals.

Precautions
Keep away from children's reach.

Do not over dose the medicine.

Self medication is not recommended.

Store in dry and cool place.

Close medicine cap tightly after every use.

Keep medicine in original package and container.