In Stock
Cure Herbal Digicure Powder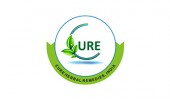 For Constipation & Hyperacidity..
Special price:


₹ 102.00

Old price:


₹ 120.00
DIGICURE
Relief from Constipation (POWDER / GRANULES)
INDICATIONS: Effective in Chronic constipation, Fat burn, Hyperacidity, Flatulence, Heart burn, Indigestion, Belching etc. Loos of appetite, Abdominal discomfort.
DOSAGE: 7-10 gm (1-2 tea spoons) at bed time or as required with lukewarm water,
Or as directed by the physician.
PACKING: 100 g