In Stock
Cure Herbal Hair Cure Oil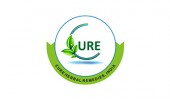 For For Hair Fall & Regrowth Hair..
Special price:


₹ 128.00

Old price:


₹ 150.00
Haircure Oil
Reduces Hairfall & Grows New Hair
Haircure Oil is not a Cosmetic or Toiletry Preparation but Unani Medicine for curative and preventive therapy.
Haircure Oil not only helps in protecting and nourishing the hair but also prevents premature greying, dandruff, hair fall, split hair and checks loss of hair, sleeplessness and headache. It helps in regrowth of hair.
It is suitable for all hair types
Free from Mineral oil , petrochemicals, parabens and other synthetic ingredients
No added preservatives
Directions for use:
The quantity of the oil should be in proportion to the length and density of your hair so as to be applicable on your complete hair and rub gently on the base of hair enabling.
Pack Size: 100ml, 200ml
FOR EXTERNAL USE ONLY.
Aloe (Aloe barbadensis)
Amla (Emblica officinalis)
Badiyan (Foeniculum vulgare)
Balchhar (Nardostachys jatamansi)
Balchhar (Nardostachys jatamansi)
Bharangraj (Eclipta alba )
Brahmi (Bacopa monnieri)
Gudhal patti (Hibiscus rosa sinensis)
Kihsneez khushk (Coriandrum sativum)
Lemon (Citrus lemon) (Fr.)
Neem (Azadirachta indica)
Reetha (Sapindus trifoliatus)
Shikakai (Acacia concinna)
Tukhm-e-Kaddu (Cucurbita moschata)
Tukhm-e-Kahu (Lactuca sativa)
Roghan-e-Kunjad (Sesamum indicum) (Oil)
Roghan-e-Narjeel (Cocos nucifera) (Oil)
Amla Essence (Emblica officinalis) (Essential Oil)
Quinizarin Green SS (C.I.No.61565) (Colour)