In Stock
Cure Herbal Liver Cure Tablet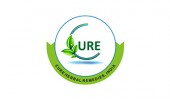 For Liver Complete Protection..
Description
Protects the liver against various, Hepatotoxins. Promotes appetite & Growth. Useful in Jaundice, Spleen, Fatty & Alcoholic Liver, Cirrhosis liver, hepatitis-B, & Anaemia. Helps in digestion, gastritis, constipation & problems caused due to viral and bacterial infections.
Ingrediants
Kasni (Chichorium intybus), Arjuna (Terminalia occidentalis), Kasondi (Cassia occidentalis), Brinjasaf (Achillea millefolium), Jhao (Tamarik gallica), indarjo (Hollerrhena Antidysenterica wall), Bharangraj (Eclipta alba), Bhumi Aswala (Phyllanthus amasus), Punernava (Boerhaavia oliffusa), Guduchi (Tinospora cardifolia), Darul Hald (Berberis aristata), Aamla (Emblica officinaalis), Chitrak (Plumbago zeylanica), Widanga (Emblica ribes), Kala Megh (Andro grahis paniculata), Harad (Terminalia chebula), Turbud (ipomoea turpethum), Kootki (Picrorrhiza kussooa), Menthi (Lawronia alba), Pathri Ghass (Launaea Pinnatifida), kharwat (Ficus aspessima), Saunf (Foeniculum Vulgare), Zeera (Cuminum cyminum), Zafran (Mustucommunis Linn), Tabasheer (Bambusa arandine aretz), Qust shirin (Saussurea Lappa C.B clark), Azkhar (Andropogos schacaar this Linn), Gulsurkh (Rosa damascena), Shahad (Honey), Nabat safaid (sugar).
Dosage
Adult: 10-20 ml, Children: 5 ml
Direction
twice a day with water.
Product Type
Tablet