In Stock
Cure Herbal Golden Night Tila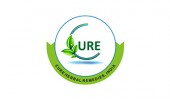 Only for Men..
Special price:


₹ 120.00

Old price:


₹ 150.00
Description
Massage of Golden Night Tila makes the nerves, muscles strong and develops the male organ. It makes male organ strengthens & satisfactory performance. Relief pain and dryness.
Ingrediants
Jund Bedastar (Castorium), Kharateen (Pheretima Posthuma (SP.), Aquarqarha (Anacyeclus Pyrethrum), Malkangni (Celastrus Paniculata), Hartal (Trisulphuret of arsenic), Laung (Eugenia carvophyllata) Kesar (Crocus sativus Linn), Morcha Kalan (Will thyme), Beer Bahooti (Armia Coccinia), Roghan Zaitoon (Olea europaea linn), Roghan Baiza Murgh (Shell pf hens egg).
Dosage
Direction
Don't make sexual contact during the use of Golden Night Tila.
Product Type
Massage Oil