In Stock
Hamdard Habbe Mumsik Tilai
Brand:

HAMDARD

Product Code:

HKHD0062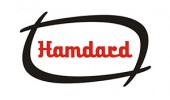 May help in restoring energy and improve vitality, physical strength and stamina in men..
Description
It increases the duration of sexual act and strengthens the nervous systems.
Hamdard Habbe Mumsik Tilai is an Unani herbal medication which is can be used as an aphrodisiac and retentive pills for rapid action. It can be used to re energise the sexual power and youthfulness. It may improve the sexual power, can be used to increase the retention period delaying the discharge.

Improves sexual desire by strengthening the nervous system
Improves the sexual power, increases the retention period delaying the discharge
Helps in increaseingvitality, vigour, sexual potency and libido
Useful in strengthening the male reproductive organ





Precautions of Hamdard Habbe Mumsik Tilai

Self medication of this medicine is not advised.
Over-dosage may cause adverse effects.
Take this medicine in precise dose and for limited period of time,as advised by doctor.
Keep away from children's reach.


Ingredients of Hamdard Habbe Mumsik Tilai
Ajwain Khurasani
Behman Surkh
Tukhm Khashkhash Safaid
Tukhm Dhatura Siyah
Tukhm Kahu
Jawitri
Jaiphal
Salajeet
Qand Safaid
Maghz Akhrot
Maghz Badam Shirin
Maghz pista
Maghz Findaq
Maghz Kaddu
Musli Senbhal
Bhang
Afeem
Warq Tila
Dosage
1 pill, to be taken after 2 hours of dinner and 2 hours before coitus with 250 ml of milk.
Pack size
5 pills