In Stock
Hamdard Itrifal Shahtara
Brand:

HAMDARD

Product Code:

HKHD0107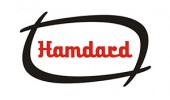 For Blood Purity, Scabies & Skin Problems..
Description
It is used in problems caused by blood impurities such as scabies, eczema, whelks and boils, etc.
Dosage
5-10 gm, to be taken in the morning and evening with water.
Ingrediants
Shahtara, Post Halela Zard, Post Halela Kabuli, Post Balela, Berg Sana Maki, Amla, Gule Surkh, Maweez Munaqqa.
Pack size
150 gm and 1 kg.