In Stock
Hamdard Jawarish Jalinus
Brand:

HAMDARD

Product Code:

HKHD0116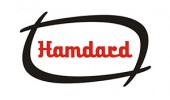 For Weakness of Stomach, Intestines & Urinary Baldder..
Description
It strengthens the stomach, intestines and urinary bladder. It increases appetite, improves digestion and relieves flatulence. It also stops bad excessive urination and is effective in productive cough and piles. Regular use of this medicine prevents formation & recurrence of stone in kidneys & bladder and also helps reverse the premature graying of hair.
Dosage
5-10 gm with water, in the morning (for strengthening the stomach, intestines & renal system), and meals (for digestive troubles).
Ingredients
Mastagi, Sumbul-Teeb, Heel Khurd, Saleekha, Darchini, Khulanjan, Qaranfal, Sad Kufi, Zanjabeel , Filfil Daraz, Filfil Siyah, Qust Shirin, Oode Balsan, Asaroon, Habbul Aas, Chiraita Shirin, Zafran, Qand Safaid.
Pack size
150 gm and 1 kg.