In Stock
Hamdard Khamira Abresham Hakim Arshadwala
Brand:

HAMDARD

Product Code:

HKHD0139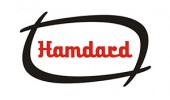 For Weakness of Heart & Palpitation..
Description
Specially useful in removing the weakness of heart, normalises palpitation and depression quickly, strengthens the brain and liver and is a highly potent tonic during the period of convalescence.
Dosage
5 gm, to be taken with 250 ml. of milk.
Ingredients
Abresham Muqarraz, Ood Hindi Saeeda, Balchhar, Post Turanj, Qaranfal, Dana Illaichi Khurd, Burada Sandal Safaid, Sazaj Hindi, Rub Anar Shirin, Rub Behi, Rub Seb, Shakar Safaid, Shahad, Sat Leemun, Ambar Ashhab, Natroon Banjawi, Shaakh Marjaan Saeeda, Kahruba Shamai Saeeda, Marwareed Saeeda, Yaqoot Saeeda, Yashab Sabz Saeeda, Zafran, Mastagi, Arq Kewra, Warq Tila, Warq Nuqra.
Pack size
30 gm, 75 gm, 300 gm and 1 kg.