In Stock
Hamdard Lipotab
Brand:

HAMDARD

Product Code:

HKHD0197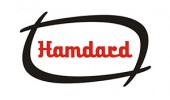 For Normalize of Cholesterol Level..
Description
A proprietary formulation of time tested herbs like garlic, turmeric and catnip, Lipotab helps in reducing the elevated level of cholesterol to the normal level. Developed on the principles of Unani System of mediciane, Lipotab has shown statistically significant lipid lowering effects. It not only helps in lowering the liqid level activity but also improves associ-ated symptoms, Lipotab is well tolerated and can be consumed on daily basis. One will experience improvement within 4 weeks of consumption of the tablets Lipotab should initially be taken for a period of 2 months and ahen continued again after a 15-20 days' break, till the blood cholesterol level comes down to a satisfactory limit.
Dosage
2 tablets once a day in the evening, preferably after 30 minutes of dinner.
Ingrediants
Catnip, Turmeric, Garlic