In Stock
Hamdard Mahwari
Brand:

HAMDARD

Product Code:

HKHD0200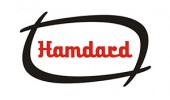 For Menstrual Flow & Pain in Limbs & Tension..
Description
It regulates menstrual flow and relieves associated painful conditions such as pain in the limbs, tension and headache.
Dosage
2 capsules, to be taken 2-3 days in advance before the onset of menstruation, in the morning and evening with milk or water.
Ingredients
abhal,elwa, kasees sabz, murmakki, gond safaid, zafran.
Pack size
50 cap.