In Stock
Hamdard Majun Azaraqi
Brand:

HAMDARD

Product Code:

HKHD0205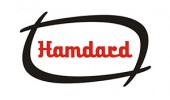 For Paralysis, Arthritis & Gout..
Description
This is a nervine tonic. It is useful in paralysis, facial palsy and arthritis (gout). It also useful in protecting old people from harmful effects of chilling cold.
Dosage
5 gm, to be taken twice daily after principal meals or as per physicians advice.
Ingredients
Agar, Ilaichi Khurd, Amla Khushk, Burada Sandal Safaid, Burada Kuchla Mudabber, Badyan, Balchhar, Peepal kalan, Javetri, Jozbua, Darchini, Zanjabeel, Saad Kufi, Pakhan Bed, Filfil Siyah, Qaranfal, Kalongi, Mastagi Roomi, Qiwam Shakar Safaid, Zafran, Arq Gauzaban.
Pack size
125 gm.