In Stock
Hamdard Majun Jograj Gugal
Brand:

HAMDARD

Product Code:

HKHD0216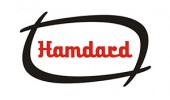 For Nervous Disorder & Paralysis..
Description
It is useful in nervous disorders, paralysis, hemiplegia, facial palsy and chorea.
Dosage
5 gm, to be taken at bedtime with 250 ml milk.
Ingredients
Atees Shirin, Ajmod, Inder jo shirin, Boobarang, Bachh, Bharangi, Patha, Peepal Kalan, Peepla mool, Tukhm Sambhalu, Chab, Chita Lakdi, Zanjabeel, Zeera Safaid, Zeera Siyah, Sson, Kutki, Gaj Peepal, Moorwa, Heeng, Triphala, Gugal, Qiwam Shakar.
Pack size
125 gm.