In Stock
Hamdard Majun Shabab Awar
Brand:

HAMDARD

Product Code:

HKHD0243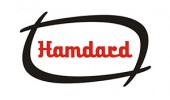 For Impotency, Weakness of Bain & Nervous..
Description
It cures impotency, strengthens brain and nervous system, checks premature ejaculation. It also shows wonderful effects in checking general debility.
Dosage
3 gm to be taken at night or early morning or by 4 pm.
Ingredients
Ajwain Khurasani, Ushna, Inder jo Shirin, Balchhar, Behman Surkh, Tukhm Piyaz, Tukhm Kahu, Salab Misri, Jawitri, Joz Bua, Khulanjan, Darchini, Mahi Rubiyan, Zanjabeel, Saad Kufi, Shaqaqul Misri, Aqarqarha, Qaranfal, Gul Khatmi, Maghz Akhrot, Maghz Badam Shirin, Maghz Pista, Maghz Findaq, Maghz Kadu, Ambar, Sat Qehwa, Burada Kuchla, Mudabbir, Zafran, Warq Nuqra, Baiza Murgh.
Pack size
60 gm.