In Stock
Hamdard Qurs Kehruba 50 TAB
Brand:

HAMDARD

Product Code:

HTHD0303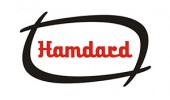 For..
Indications of Qurs kehruba
Haematemesis

Haemoptysis

Epistaxis
Ingredients of Qurs Kehruba
Hyoscyamus niger (Ajwain Khurasani)

Cypraea moneta (Kaudi Muharriq)

Cervus duvacuceli (Shake Gaozan Sokhta)

Ovi testa (Shell) (Post Baiza Murgh Sokhta)

Acacia arabica (Samaghe Arabi)

Cochlospermum gossypium (Katira)

Pinus succinifera (Kehruba)

Corallium rubrum (Root) (Busud)

Mytilus margaritiferus (Marwareed)

Portulaca oleracea (Tukhme Khurfa Muqasshar)

Coriandrum sativum (Kishniz Khushk Biryan)

Papaver somniferum Seeds (Black) (Tukhme Khashkhash Siah)

Papaver somniferum Seeds (White) (Tukhme Khashkhash Safed)

Plantago ovata (Loab Asapghol) q.s.
Dosage of Qurs Kehruba
To be given 2 tablets with 25 ml. Sharbat Anjabar twice in a day or as directed by the physician.
Precautions of Qurs Kehruba
keep away from children's reach.

Do not over dose the medicine.

Self medication is not recommended.

Store in dry and cool place.

Close medicine cap tightly after every use.

Keep medicine in original package and container.