In Stock
Hamdard Qurs Kushta Abrak Kalan
Brand:

HAMDARD

Product Code:

HKHD0300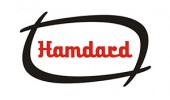 For Cough & Asthma & General Debility..
Description
Useful in cough and asthma removes general debility and impotence
Dosage
60mg or two tablets, to be taken after mixing with 10 mg of honey.To remove general debility and sexual weekness, to be taken with 25gm. Of milkcream
Pack size
60 tab.