Out Of Stock
Himalaya Koflet Lozenges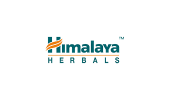 For Cough..
Koflet Lozenges
Provides the joy of relief
Description
Combats cough: Koflet lozenge is beneficial in both productive and dry cough. The peripheral antitussive action of Koflet lozenge reduces the bronchial mucosal irritation. Koflet lozenge's anti-inflammatory property reduces inflammation in the upper respiratory tract, especially in the pharynx and larynx. In addition, the anti-allergic, antimicrobial and immune-resistance building properties provide relief from cough of varied etiology.
Key Ingredients
Ayurveda texts and modern research back the following facts:
Lavanga
Lavanga (Clove) is useful in coughs due to its antitussive activity and other upper respiratory disorders due to its antimicrobial activity. It has been used in Ayurveda as a popular remedy for sore throat.
Licorice
Licorice (Yashtimadhu) has antitussive, expectorant and immune-enhancing properties that are helpful in relieving cough.
Trikatu
Trikatu a polyherbal composition containing Long Pepper, Black Pepper and Ginger, treats chest congestion by reducing mucus. It also works as an anti microbial, thereby helping in managing upper respiratory infections.
Additional Information
Indications:
Pharyngitis
Laryngitis
Cough of varied etiology
Side effects:
Koflet lozenge is not known to have any side effects if taken as per the prescribed dosage.
*The information on this page is not intended to be a substitute for professional medical advice. Do not use this information to diagnose or treat your problem without consulting your doctor.
Directions for Use
One lozenge three-four times a day, or as directed by the physician.