In Stock
Hamdard Sualin
Brand:

HAMDARD

Product Code:

HKHD0413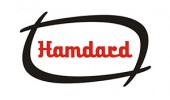 For Cough, Cold & Bronchitis..
Description
A remedy for Cough,Cold & Bron- chitis,useful in all types of cough, removes sputum from lungs, relieves sore throat and hoarse voice.it is also helpful in laryngitis, Cough, Cold & Flu, Removes phlegm from lungs, Soar throat and Clears hoarse voice, Bronchitis, Influenza, Tonsillitis, Congestion of head and lungs.
Dosage
2-3 tablets should be sucked slowly, or 4 tablets dissolved in 100 ml of hot water should be taken for immediate relief
Ingrediants
Dry extract adhatoda vasica, Dry extract liquorice, Dry extract ocimum basilicum, Menthol, Oil eucalyptus, Oil cinnamon, Oil cubeb, Sucrose & excipients ad.