In Stock
Hamdard Zulamla
Brand:

HAMDARD

Product Code:

HKHD0428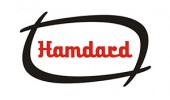 For Dryness, Dandruff & Premature Greying Hair..
Description
Besides Aamla, it contains shikakai, Mustard and few other medicinal herbs. It not only washes the hair but aslo retains their original lustre. It prevents the scalp from dryness & dandruff, and checks hair fall and premature greying
Dosage
Soak 2 - 1/2 teaspoonful of Zulamla in a cup of water for two hours. Massage on the scalp. Rinse the hair with water after 5 minutes. Zulamla atleast thrice a week
Ingrediants
Amla, Halela Siyah, Berg Hina, Shikakai, Post Maulsari, Balchhar, Gul-e-Surkh, Sandal Safaid, Gong Keekar, Khali Sarson.
Pack Size200 gm