Out Of Stock
Himalaya Chiropex Cream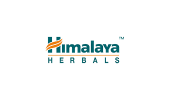 For Management of Plantar Xerosis..
Chiropex Cream
For the comprehensive management of plantar xerosis
Description
Action:
Moisturizing action: The essential fatty acids in Chiropex act as emollients, which soften skin and help skin retain moisture, relieving dryness and itching due to plantar xerosis.
Analgesic and anti-inflammatory actions:Chiropex relieves the pain and inflammation associated with fissure feet.
Antimicrobial and wound-healing actions: Chiropex prevents secondary bacterial infections of fissure feet and promotes wound-healing.
Chiropex is non-greasy and non-staining.
Chiropex is safe and suitable to use in patients of all age groups.
Key Ingredients
Ayurveda texts and modern research back the following facts:
Flaxseed
Flaxseed (Linum usitatissimum) oil is rich in polyunsaturated fatty acids (PUFAs), which act as emollients, fill up the spaces between skin, helping to maintain skin hydration and integrity. The a-linolenic acid (an omega-3 fatty acid) in the oil has potent anti-inflammatory action and promotes skin repair.
Basil
Basil (Ocimum basilicum) oil and Peppermint satva (Menthol) also play an important role in reducing the pain and inflammation associated with fissure feet.
Honey
Honey acts as a moisturizing agent that helps the skin to absorb and retain moisture from the atmosphere. It provides a protective barrier to prevent cross-infection, and thus helps accelerate wound-healing.
Lemon
Lemon (Citrus limon) oil reduces the pain in fissure feet, and has powerful anti-inflammatory and antimicrobial properties.
Pongam Tree
Pongam Tree (Pongamia pinnata) oil is very useful in promoting wound-healing. The oil from the seed of Pongamia pinnata exhibits a antifungal and antibacterial activity.
Additional Information
Indications:
Nasal congestion due to
Adverse effects:
No adverse effects have been reported
Contraindications:
No known contraindications.
Special Precautions:
Chiropex cream should not be used by patients who are hypersensitive to any of its ingredients.
Children should use Chiropex cream under adult supervision.
<
Chiropex cream is for external application only.

*The information on this page is not intended to be a substitute for professional medical advice. Do not use this information to diagnose or treat your problem without consulting your doctor.

Directions for Use

After washing and drying feet, Chiropex cream should be applied on the affected areas in a circular motion. Recommended twice daily for best results.