Out Of Stock
Himalaya Clarina Anti-Acne Kit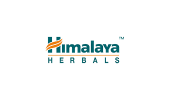 For Acne..
Clarina Anti-Acne Kit
Comprehensive anti-acne therapy
Description
Contains one tube each of:
Clarina anti-acne face wash gel
Clarina anti-acne face mask
Clarina anti-acne cream
Clarina anti-acne kit offers a polyherbal anti-acne regimen, recommended for comprehensive management of acne
Additional Information
Note: For Composition, Directions for use, and other details, refer individual product pages.
*The information on this page is not intended to be a substitute for professional medical advice. Do not use this information to diagnose or treat your problem without consulting your doctor.