Out Of Stock
Himalaya Purifying Neem Scrub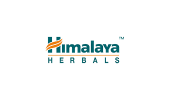 For Blackhead..
Gently scrubs away blackheads
Exfoliates and purifies for clear, problem-free skin.
Himalaya's Purifying Neem Scrub removes impurities and dead skin cells. It also cleanses excess oil from the skin's surface, which is one of the root cause of acne. The scrub is blended with the goodness of Neem, which is known to combat acne, and Apricot, which gently exfoliates dead skin cells. It cleanses and moisturize your skin to make it soft, fresh and radiant.
Key ingredients:
Apricot: It gently exfoliate dead skin cells, to bring out your skin's natural glow.
Neem: It is an excellent skin care ingredient known for its antibacterial properties. It improves general skin health and combating bacterial infections such as acne.
Directions for use:
Apply Purifying Neem Scrub in a circular motion on the face and neck. Rinse with water and pat dry. Use at least once a week for clear, acne-free skin.
Pack Size:
50g & 100g
Additional Information
Not tested on animals
We also recommend: