Out Of Stock
Himalaya Happiness Gift Pack FOR MOMS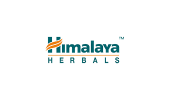 For Mom's Gift Pack..
Happiness Gift Pack FOR MOMS
The gift of love and care
Happiness pack for the new mom
Description
Himalaya FOR MOMS Maternity Home Gift Pack contains:
Toning Massage Oil 100 ml
Anti-Rash Cream 20 g
Soothing Body Butter- Rose 50 ml
Nipple Care Butter 20 g
Key Ingredients
Aloe Vera
Well-known for its multiple skin care properties, Aloe Vera moisturizes and soothes the skin.
Country Mallow
Also known as Bala in Ayurveda, Country Mallow known to improve muscle and joint strength.
Sesame Oil
Considered as the most superior oil in Ayurveda for its skin-firming properties, Sesame Oil moisturizes and soothes the skin. Known to be rich in Vitamin E, the oil is an excellent emollient and antioxidant.
Winter Cherry
Popular as Ashvagandha, Winter Cherry is well-regarded for its nourishing, rejuvenating and restorative properties. It is known to be beneficial in maintaining healthy skin and muscles.
Almond Oil
Known to be rich in Vitamin E, Almond oil helps maintain skin moisture. It is known to nourish the skin and make it soft and supple.
Manjishtha
Well-known for antioxidant and anti-inflammatory properties, Manjishtha helps maintain blemish-free, clear skin.
Yashada Bhasma
Known to have antiseptic and antimicrobial properties, Yashada Bhasma helps in the management of itching, and other skin conditions.
Cocoa Butter
Cocoa Butter soothes and hydrates skin, and is known to protect the skin with its skin barrier stabilizing properties.
Glycerin
Glycerin keeps the skin hydrated for longer hours with the humectant action that locks in moisture.
Kokum Butter
Possessing excellent emollient properties, Kokum helps deeply moisturizes and promote soft and supple skin.
Virgin Coconut Oil
Well-known for antibacterial, nourishing and cooling properties, Coconut Oil helps moisturize and soothe skin. Known to be rich in vitamin E, VCO helps promote healthy skin and protects skin from cracks and fissure.
Directions for Use
Apply Himalaya FOR MOMS toning massage oil gently all over the body, slowly massaging it in before bathing. For best results, include this in your daily massage routine.
Apply Himalaya FOR MOMS Anti-Rash Cream gently on rashes and affected areas. For best results, use twice daily.
Apply Himalaya FOR MOMS Soothing Body Butter Cream all over the body gently massaging it in. For best results, use this cream twice daily.
Apply Himalaya FOR MOMS Nipple Care Butter to the nipple and areola and massage gently, or as directed by your physician.Safe during nursing, however it is advisable to clean nipples before breastfeeding.