Out Of Stock
Himalaya Fairness Kesar Face Pack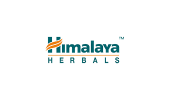 For Face Wash..
Reveal your inner glow
Cleanses, Lightens, Protects
Himalaya's Fairness Kesar Face Pack is a unique natural formulation that evens out skin tone for a glowing you! With the goodness of Turmeric, Walnut, Indian Aloe and Kesar, it rejuvenates and cleanses your skins off impurities, to reveal a natural glow. Walnut and Indian Aloe known for their skin friendly properties soothes skin and removes visible blackheads.Turmeric and Kesar are known to enhance your skin's.
Key ingredients:
Indian Aloe (Ghrita-kumari, Kanya) : It known for its skin healing properties helps moisturize your skin.
Turmeric (Haridra) : It is known for its anti-inflammatory properties,help soothe your skin gently.
Walnut (Akschota) : It  known to possess abrasive property which helps remove dead skin cells and tone the skin.
Kesar (Kumkuma, Kashmira) : It reported to lighten skin, enhances the complexion and gives skin an even tone. 
Directions for use:
Apply Fairness Kesar Face Pack evenly over cleansed face and neck, avoiding the area around the eyes and mouth. Let the pack dry for 10-15 minutes, and remove with a wet sponge or towel. Rinse with cool water. For best results, use twice a week.
Pack Size:
50g & 100g
Additional Information
Not tested on animals
We also recommend:
Clear Complexion Whitening Face Scrub