Out Of Stock
Himalaya HiOra Toothpaste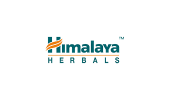 For Healthy Teeth..
HiOra Toothpaste
Toothpaste for inflamed and spongy gums
Description
Action:
Reduces gingival inflammation
Reduces gingival infection
Reduces gum bleeding and improves gum health
Key Ingredients
Ayurveda texts and modern research back the following facts:
Babbula,Amra,Lavanga,Nimba and Triphala
Babbula, Amra, Lavanga and Nimba are effective against periodontal pathogens Presence of proteolytic enzymes (Bromelain and Papain) help reduce plaque formation Polyphenols in Triphala exhibit astringent action that tighten the gums and checks bleeding
Additional Information
Indications:
Side effects:
HiOra Toothpaste is not known to have any side effects.
*The information on this page is not intended to be a substitute for professional medical advice. Do not use this information to diagnose or treat your problem without consulting your doctor.
Directions for Use
Brush twice daily till symptoms subside or as directed by your doctor.