Out Of Stock
Himalaya Hiora SG Gel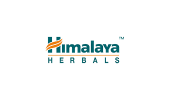 For Teeth Pain..
Hiora SG Gel
The healing stoma gel
Description
Action:
Heals mouth ulcers: The antibacterial, anti-inflammatory, anti-allergic, wound-healing and analgesic properties of HiOra SG Gel help to heal mouth ulcers quickly. The gel also modulates the body's immune response and prevents the recurrence of mouth ulcers.
Relieves teething pain: HiOra-SG Gel contains natural ingredients which help relieve teething pain.
Denture irritation: It also relieves pain and irritation caused by dentures.
Key Ingredients
Ayurveda texts and modern research back the following facts:
Jasmine
Jasmine (Jati) helps to heal wounds faster. The herb also has antimicrobial action against oral bacteria responsible for in denture-induced stomatitis (oral ulcers).
Licorice
Licorice (Yashtimadhu) is helpful in healing ulcers and combating microorganisms on the oral mucosa.
Triphala
Triphala has ulcer-healing properties and reduce inflammation.
Spreading Hogweed
Spreading Hogweed (Punarnava) has an anti-inflammatory property which helps reduce local inflammation.
Additional Information
Indications:
Mouth ulcers
Pain due to teething
Denture irritation
Side effects:
HiOra SG Gel is not known to have any side effects.
*The information on this page is not intended to be a substitute for professional medical advice. Do not use this information to diagnose or treat your problem without consulting your doctor.
Directions for Use
Take a small amount of the gel on the tip of a clean finger and apply gently over the affected areas. Repeat application three to five times per day or as directed by the dentist or doctor.