In Stock
Hamdard Qurs Sehar
Brand:

HAMDARD

Product Code:

HKHD0329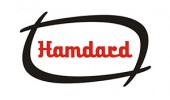 For Tuberculosis & Wounds in Lungs..
Description
It is a special medicine for tuberculosis. It reduces heat generated in tuberculosis and cures bulges & wounds in lungs. Removes cough and the patient feels better day by day. It also cures tuberculosis of the lungs. Maulhayat is to be compulsarily taken along with Qurs Sahar
Dosage
Adults - 1 tablet & children - 1/2 tablet daily, to be taken in the morning along with 50 ml of ARQ MAUL HAYAT.
Pack size
15 tab