Out Of Stock
Himalaya Men Face and Beard Wash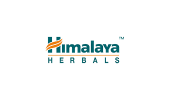 For Beard Itchiness & Skin..
Relieves beard itchiness,Refreshes Skin
For all skin and beard types
Sporting a beard needs special care. As facial hair grows, skin can get itchy and uncomfortable. The beard and the skin underneath require extra attention and care. Discover a well-groomed and clean beard with Himalaya Men Face and Beard Wash designed specifically to care for your facial skin and hair. Gentle on the skin and effective enough to work on a rough, coarse beard, the face wash is formulated with Aloe vera and Coconut water. It helps that provide deep cleansing, clear skin, and a soft beard.
Key ingredients:
Aloe Vera: Aloe Vera helps moisturize and soothe.
Coconut Water: Coconut Water helps condition for clear and fresh skin.
Directions for use:
Moisten face, beard and neck. Apply a small amount of Himalaya Men Face and Beard Wash and gently work up a lather using a circular motion. Wash off and pat dry.
Pack Size:
40ml and 80ml
Additional Information
Not tested on animals