Out Of Stock
Himalaya Men Pimple Clear Neem Face Wash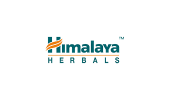 For Pimples..
Fast and strong action on pimples
For all skin types
Himalaya Men Pimple Clear Neem Face Wash is a soap-free,formulation that helps fight pimples in men. It is a blend of Neem and Natural Salicylic that brings together their antibacterial and antiseptic properties to fight pimples.This face wash is specially designed for men's skin and contains White Spice Active Boost Technology which helps increases the penetration of actives fast action.
Key ingredients:
Natural Salicylic Extract: Natural Salicylic helps unclog pores, and reduce pimples.
Neem: Neem known to fight effectively against pimples.
Directions for use:
Moisten face and neck. Apply a small amount of Himalaya Herbals Men Pimple Clear Neem Face Wash. Gently work up a lather using a circular motion. Wash off and pat dry. Use twice daily.
Pack Size:
Available in 50 ml and 100 ml packs.
Additional Information
Not tested on animals