Out Of Stock
Himalaya Purifying Neem Foaming Face Wash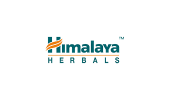 For Pimples..
Cleanses impurities and fight pimples
 Purifies and cleanses all skin types
Himalaya's Purifying Neem Foaming Face Wash, developed after extensive research, is a combination of Neem and Turmeric. Neem is well-known for its antibacterial, and germicidal properties, which help fight pimples and pimple  causing bacteria to prevent recurrence. Turmeric has antiseptic characteristics along with skin-soothing properties.
Key ingredients:
Neem : It is an excellent skin care ingredient known for its antibacterial properties. It improves general skin health and combating bacterial infections such as acne.
Turmeric: This has been used as an antiseptic for centuries, and it is regarded as one of nature's most powerful healers. The herb helps to even out your skin tone and color, making it an excellent ingredient in a face wash.Turmeric has strong anti-inflammatory properties, which help soothe your skin.
Directions for use:
Moisten face, apply Purifying Neem Foaming Face Wash and gently work up a lather using a circular motion. Wash off and pat dry. Use twice daily.
Suitable for all skin types.
Pack Size:
150ml & 50ml
Additional Information
Not tested on animals
We also recommend: