Out Of Stock
Himalaya Purifying Neem Peel-off mask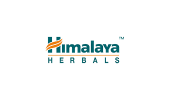 For Remove Pimple..
Removes pimple marks and provides clear, blemish-free skin
Removes impurities from skin
Himalaya Purifying Neem Peel-Off Mask is power packed with Neem and Turmeric, a tried and tested herbal combination, well-known for its antimicrobial and anti-inflammatory properties. This mask reduces oiliness, helps prevent pimples, and visibly enhances natural skin tone, leaving you with clear and healthy skin.
Key ingredients:
Neem: It is an excellent skin care ingredient known for its antibacterial properties. It improves general skin health and combating bacterial infections such as acne.
Turmeric: It has been used as an antiseptic for centuries, and it is regarded as one of nature's most powerful healers. The herb helps to even out your skin tone and color, making it an excellent ingredient in a face wash. Turmeric has strong anti-inflammatory properties, which help soothe your skin.
Directions for use:
Apply Himalaya Purifying Neem Peel-Off Mask evenly over cleansed face and neck, avoiding the area around the eyes. Allow the mask to dry for 10-15 minutes. Gently remove the peel from the side of the face. Use once or twice a week, based on skin type. Do not apply on broken or inflamed skin. For best results, follow a regimen using Purifying Neem Face Wash, Purifying Neem Scrub and Purifying Neem Pack.
A patch test is recommended before using on the face for the first time. Apply the mask in a 2x2 cm area on the inside of the hand below the wrist 24 hours before facial application. Follow the directions for use to ensure skin tolerance.
Pack Size:
50g & 100g.
Additional Information
Not tested on animals