In Stock
Hamdard Balooti
Brand:

HAMDARD

Product Code:

HKHD0026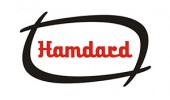 For Seminal Debility & Weakness of Kidney & Bladder..
Description
It controls all types of seminal discharges, strengthens kidneys and the bladder, checks frequent and involutary micturition and provides relief in backache. It can also be given to children who have the problem of bed wetting.
Dosage
5 gm with milk or water at bed time.
Ingrediants
Tukhm Bhang 0.3g, Juft Baloot 0.3g, Kundur 0.5g, Mastagi Roomi 0.1g, Sugar 3.3g., Preservative, Sodium Benzoate.
Pack Size
125 gm