In Stock
Hamdard Qurs Sartan
Brand:

HAMDARD

Product Code:

HKHD0328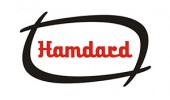 For Tuberculosis & Cough..
Description
It is useful in tuberculosis, relieves cough.
Dosage
3 tablets, to be taken along with 25 ml of SHARBAT AIJAZ in the mirning.
Ingredients
Asalasoos, Burada Sandal Surkh, Burada Sandal Safaid, Banslochan, Tukhm Khurfa, Tukhm Khashkhash, Tukhm Kahu, Rubesoos, Sartan Muharriq, Sugar, Kateera, Gul Surkh, Gond Safaid, Maghz Kharbooza, Maghz Khayarain, Maghz Kadu, Nishasta Gandum, Kafoor.
Pack size
50 tab.