In Stock
Hamdard Habbe Nishat
Brand:

HAMDARD

Product Code:

HKHD0068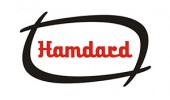 For Sexual Time & Erection Power..
Description
It increases the duration of the sexual act and force of erection, improves semon viscosity and cures spremator-rhoea.
Dosage
2 pills to be taken after 2 hours of dinner and 2 hours before coitus with 250 ml of milk
Ingrediants
Erectile Dysfunction, Low Virility, Dissolution of semen, Sphesmatorrhoaea.
Pack size
16 pills