Out Of Stock
Hamdard Cinkara
Brand:

HAMDARD

Product Code:

HKHD0032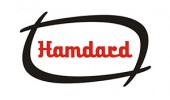 For General Debility & Immunity Power..
Description
It is a well-known tonic with vitamins, minerals and herbal extracts, restores lost energy, increases appetite, improves debility and conditions of fatigue and is effective in convalescence. Should be given as a diet supplement to all members of the family particularly to expecting and nursing mothers.
Dosage
30 ml twice a day to be taken immediately before ar after each principal meal.
Ingrediants
Amomum subulatum Roxb, Aquilaria agallocha Roxb, Asparagus racemosus Willd, Bombyx mori L., Cinnamomum malabathrum, Cinnamomum tamala (Ham.), Cinnamomum zeylanicum Blume, Coriandrum sativum Linn., Cymbopogon jwarancusa (Jawarancusa) Schult, Cyperus pertenuis, Doronicum hookeri Hook f., Elettaria cardamomum (L.) Maton, Ficus carica Linn., Hedychium spicatum, Malus sylvestris Mill., Myrtus caryophyllus, Ocimum basilicum Linn., Onosma bracteatum Wall. (Flowers), Onosma bracteatum Wall. (Leaves), Parmelia perlata Esch., Phoenix sylvestris Roxb., Physter macrocephalus L., Pimpinella anisum Linn., Pistacia vera Linn., Prunus armeniaca Linn., Prunus communis Huds. var. institia Hk., Punica granatum Linn., Rosa damascena Miller, Salvia hematodes, Santalum album Linn., Valeriana officinalis Linn., Zingiber zerumbet Rosc. ex Sm., Cinnamon oil, Crocus sativus Linn., Mentha piperita Linn. (Oil), Sandal Oil, Syzygium aromaticum (Linn.) Merr. & Perry (Oil)
Pack size
500 ml